Eric Cantona is still talked about fondly around the streets of Old Trafford even though his Manchester United career finished many years ago.
He has pledged to house and feed a refugee family for "at least" two years.
The unpredictable French striker caused sleepless nights for many of the Red Devil's rivals but now fans of all teams gathered in unison to praise the efforts of the former red to help the Syrian refugee crisis.
The French legend explained to France Inter radio on Tuesday that his grandparents' experience fleeing war has inspired his kind offer.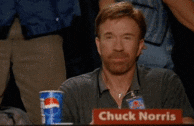 Well done Eric!
(Visited 74 times, 1 visits today)