Transfer rumours, they are fickle!
What once was meaningful in that there would be something in what the rumour is has turned into relying on tidbits of information. A lot of which is just pure clutching at straws.
The latest instalment concerns one Eden Hazard and his proposed move to Real Madrid, which is likely to happen considering circumstances, and the fires have been stoked after Hazard took it upon himself to 'like' a photo on Instagram which was a transfer rumour concerning the move.
Cheeky Eden!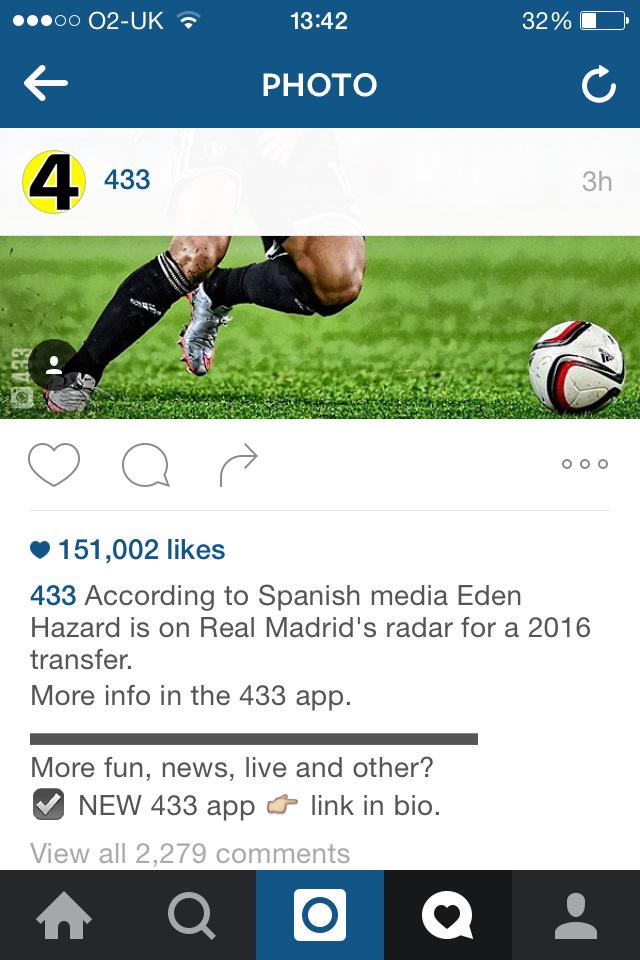 (Visited 58 times, 1 visits today)